The InBody570 is the most advanced body composition analyzer in the market, revolutionizing the field of BIA (Bioelectrical Impedance Analysis) with its innovative technology. With a 98% correlation with gold standard body composition analysis methods such as DEXA; top hospitals, gyms and professional sports teams around the world trust InBody. The InBody570 is fast, accurate, and non-invasive. By standing on the device and taking the 45 second test, the InBody570 will show you your Body Fat Percentage, Basal Metabolic Rate, Segmental Muscle Balance, Body Composition History, and more. The InBody570 test is fast, accurate, and non-invasive and looks beyond the scale to show you what you're made of.

---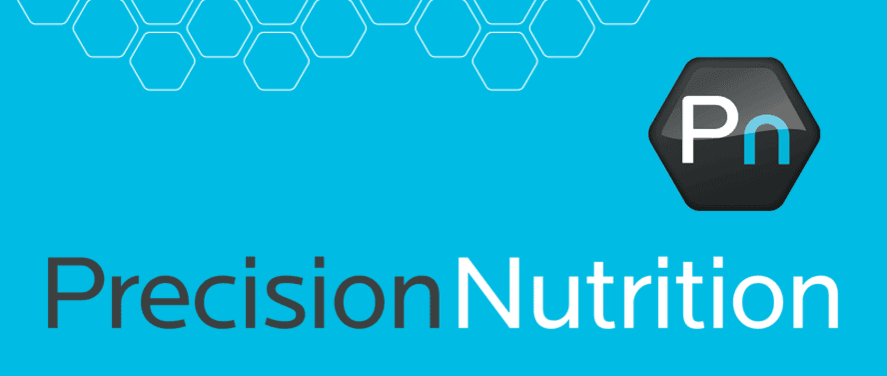 Precision Nutrition is not a Diet, it's an approach to nutrition. What's the difference between a diet and nutrition? One works. for the long haul. That would be the latter one: focusing on nutrition rather than a diet.
Diets are traditionally reputed to be fast fixes for weight gain, but they also have pretty lousy longevity effects: as soon as people go "off" the diet, the weight comes back. It's understandable: for a limited period of time, we may be willing to live in a state of denial (and it usually seems like denial of something on a diet), but that's it, and as soon as the denied substance, or sloth or both come back into the equation, so does the loss of any gains. Diets are about diets, not about sustained practice.
"I'm a perfect example of someone who knew what to do but wasn't doing anything about it. I had dramatic changes by simply following the program."
-Bryan, 42, lost 32 pounds.

"I love that I can wear a two-piece swimsuit. I love eating right and not wanting to kick myself for overeating unhealthy food. I love that I'm buying size 6 instead of 14. And I especially love running into people I haven't seen in a while and hearing 'Wow! You look great! And so much younger!'"
– Laurie, 56, lost 51 pounds
Along with exercise, your food intake can really affect the results that you get when trying to achieve your goals. Precision Nutrition is a long-term plan for healthy eating, helping you to establish a solid foundation of knowledge when planning your meals.  The Precision Nutrition approach takes into account three variables relating to food intake: what, when, and how much to eat. The program help is designed to help a person understand what reasonable progress is, understanding that the body will slow down as progress is made. The body is dynamic and always adapting to a persons needs at the time. It will fight your progress, this is normal and something to get discouraged about, it is part of the process.
With our Precision Nutrition program you will:
Make changes to your body by learning what "good nutrition" really means for you.
Discover the only information you need to lose fat, gain muscle, and improve your health.
Work with a program that is backed by science and research with real people; not by fads.
Learn to incorporate your nutrition with your training in order to get the best possible results out of your personal training and group fitness.
---
8-week Transformation Package

 
Our 8-week Transformation package is designed to get you lean and mean in a short amount of time.  The package is meant to get you optimal results in a short amount of time when time is not a luxury.  The package offers you a 20% discount off all our services and expires 8-weeks from your initial assessment in order to motivate you to use them all and get the best out of this program.  This package includes:
16 customized one-on-one Personal Training sessions
8 Nutrition Sessions
12 Small Group Fitness classes