All new clients at Momentum Fitness are put trough a comprehensive assessment process that helps us set some baseline measurements so that we can record your progress as we move along.
The assessment begins with a body scan on our InBody 570 machine to help us determine your current body fat, muscle mass and water weight as well as any imbalances in muscular development in the trunk or limbs.  This is followed by an FMS Screening to help us identify any imbalances in strength or mobility.  You re finally put through a light; full body work out to help us see what you are comfortable with. The process itself takes 45-60 minutes and we will sit down with you to go over your results and set some proper and attainable goals for you.

The InBody570 is the most advanced body composition analyzer in the market, revolutionizing the field of BIA (Bioelectrical Impedance Analysis) with its innovative technology. With a 98% correlation with gold standard body composition analysis methods such as DEXA; top hospitals, gyms and professional sports teams around the world trust InBody. The InBody570 is fast, accurate, and non-invasive. By standing on the device and taking the 45 second test, the InBody570 will show you your Body Fat Percentage, Basal Metabolic Rate, Segmental Muscle Balance, Body Composition History, and more. The InBody570 test is fast, accurate, and non-invasive and looks beyond the scale to show you what you're made of.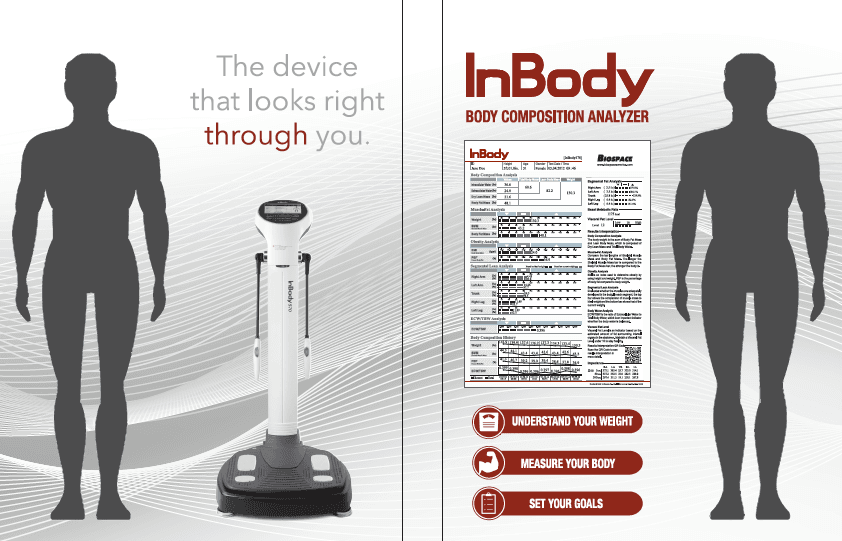 The InBody 570 scan is available for FREE to all current Personal Training clients at Momentum Fitness.  For non-clients, there is a $50 fee per scan.