Personal Trainers in New York City That You Can Afford
Since we only hire highly qualified trainers, there is no Tier or Level system so you will never have to worry about getting an inexperienced trainer or having your rates go up when your trainer is promoted.   All of our trainers have been hand picked for their knowledge, experience, creativity and drive to deliver an effective and challenging yet fun work out that is custom tailored to your specific needs and goals.
Call

(917) 426-3492

to setup a Complimentary Session or Book Online!
Marco Guanilo
Owner/Operator
Head Personal Trainer/Sport Performance Coach
NASM – CPT, RKC II, USAW Olympic Weightlifting, TacFit, DVRT II,
Pre/Post Natal, FMS, TriggerPoint Therapy
Marco@MomentumFitnessNYC.com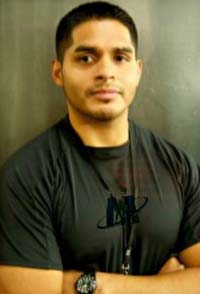 A trainer since 2001, Marco has over 15 years experience training everybody from office workers and stay at home moms to major celebrities and CEO's as a Tier 3 trainer for Equinox Fitness Clubs in NYC.  Marco uses his vast knowledge and experience of many different tools of the trade such as Kettlebells, Clubbells, TRX and Gymnastics Rings to design some of the most creative and effective training sessions you will ever experience.
Marco is a Corrective Exercise and Injury Rehabilitation specialist who uses his knowledge of the body and its movements to help post-Physical Therapy patients get back on top of their game after completing their road to recovery.
For all you crossfitters out there, Marco is a USAW Sport Performance Coach specializing Olympic Weightlifting to help you perfect your form and prevent any injuries when trying to crush your WOD.
Looking to get into Kettlebell training or to strengthen your form and technique?  Marco holds both the RKC II and WKC Kettlebell certifications and has several years under his belt both using and teaching how to use these amazing fitness tools.
Marco is also Pre/Post Natal Certified and has many excellent references from several happy mothers who trained with him before, during and after their pregnancies.

---
Grace Kavadlo
Personal Trainer
NASM – CPT, PCC Team Leader, RKC Kettlebell,
Original Strength, Ayurveda Yoga 200-hour, Dancing Shiva Yoga 200-hour
Grace@MomentumFitnessNYC.com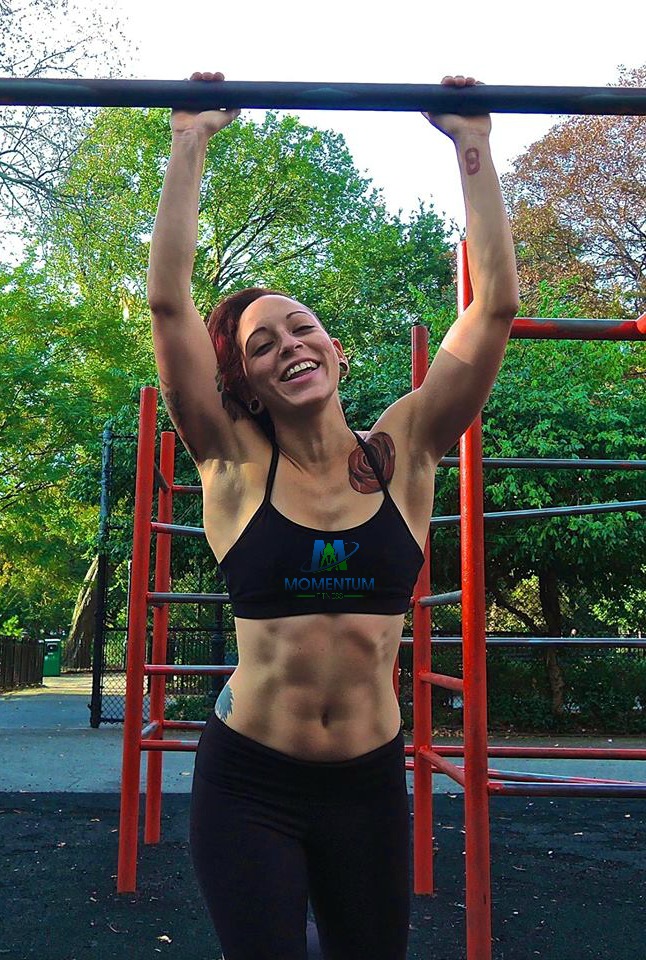 Grace doesn't believe there is a one size fits all approach to fitness, but instead believes that in order to find success with your fitness goals there needs to be an overall unified mind-body connection involved in the commitment.Stress management and practicing awareness during her training sessions is a constant theme that is emphasized so her clients get an effective workout and leave stress-free and feeling confident!Grace customizes her routines for all her clients using the philosophy and poses of Yoga, combined with the discipline of her HKC Kettlebell strength training and the creative, fun aspect of Progressive Calisthenics (PCC).
Grace has been published in BodyBuilding.com for several different work outs and actively travels the country as well as the world helping certify people for Dragon Door's Progressive Calisthenics Certification and also teaches our very popular Bodyweight Bootcamp group fitness class.

---
Hernan Quintanilla
Personal Trainer
NSCA – PT, USMTA, ViPR, Animal Flow, FMS
Hernan@MomentumFitnessNYC.com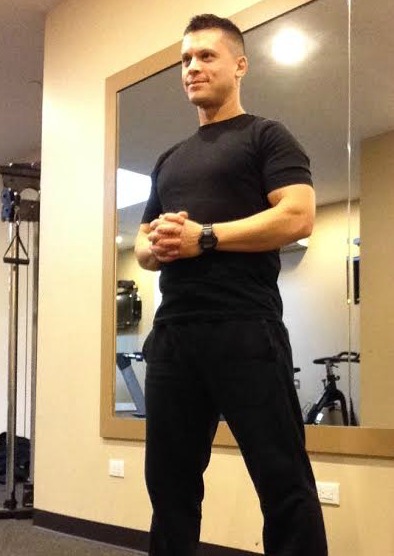 Hernan is a passionate Personal Trainer and Martial Artist with a distinctive understanding of biomechanics, body awareness and breathing technique. He started his martial arts exploration at the age of 8. Disciplines explored include Aikido, Kung-Fu, and Muay Thai. This last became a huge motivational tool on becoming a Personal Trainer and Muay Thai instructor. Hernan has participated of official Muay Thai Competitions organized by the United States Muay Thai Association (USMTA). He has also worked for a well-known prestigious chain of luxurious fitness establishments, as well as on site private training. Hernan is certified by the National Council on Strength and Fitness (NCSF)  and is constantly growing his knowledge with the use of different tools such as the ViPR.  Hernan implements bodyweight training strategies with mobility work and conventional strength training, along with his Functional Movement Screening (FMS) Corrective Exercises to empower others to do the push themselves in a safe and controlled manner.
Among Hernan's specialties are: body weight and functional training, strength and conditioning, free weights, Kettlebells, Western boxing and Muay Thai kickboxing.

---
Chris Crawford
Personal Trainer
NASM-CES, SFG Kettlebell, SFL Barbell , TRX Suspension, TRX RIP
Pre/Post Natal, FMS II, CHEK L1 Practitioner
Chris@MomentumFitnessNYC.com
Chris is a former College Baseball Player and has been practicing Brazilian Jiu-Jitsu for the past two years.  As a CHEK Level 1 Practitioner and Level 2 Holistic Coach , his focus likes to look at the big picture and make small changes daily to create a lifestyle change.  As an FMS Level 2, Original Strength Level 2 and NASM CES Coach, Chris identifies his clients movement dysfunctions and use corrective exercises to optimize those patterns and get clients ready to reach their goals.  Also a SFG Level 1, TRX Suspension Trainer Level 2, TRX RIP Trainer Level 1 Coach, Chris uses his combination of knowledge from NASM PES/Weight Loss to create programs using Kettlebells, TRX Suspension and RIP Trainers, Indian Clubs and more to create workout programs  To complete the workout, Chris uses the techniques learned from Annette Lang's Integrated Stretching course to keep the body moving optimally by making sure his clients maintain proper length/tension muscle relationships.  Chris works with various types of clientele, from athletes, up and coming personal trainers, and with his Pre/Post Natal Certification also works with women before and after pregnancy.
---
Susanne Alberto
Personal Trainer
NSCA-CPT, TPI-CGFI/FP3, CKT/L2 Kettlebell, DVRT, FMS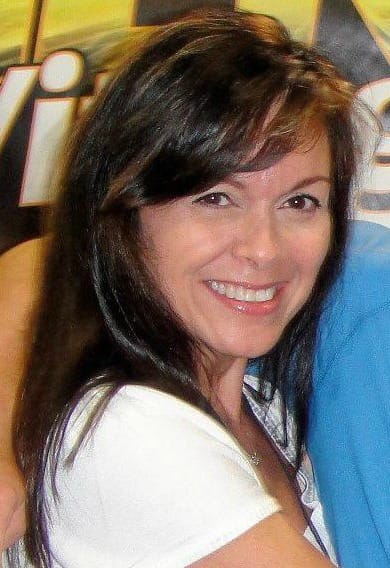 Susanne has three decades of experience in the health and fitness industry and she has the certifications and knowledge to back it up. Susanne has been certified through the National Strength & Conditioning Association for Personal Training (NSCA-CPT) and also holds the coveted Titleist Performance Institute Certified Golf Fitness Instructor/Fitness Professional Level 3 (TPI-CGFI/FP3). Susanne is a Certified Kettlebell Trainer – Level 2 through Kettlebell Athletics (KBA-L2) and is currently training for the Russian Kettlebell Challenge (RKC) Instructor Certification in June, 2016. Susanne's experience with the Functional Movement
Screen (FMS) Corrective Exercise protocol ensures a safe and effective workout. She has also been a student of the Martial Arts since 1986 and a life-long competitive athlete in a variety of both individual and team sports.
---
Gerrick King
Personal Trainer
NSCF-CPT, NASM CES, NASM PES,  NPTI Kettlebell
ASFA Senior Fitness Training, ASFA Stretching & Flexibility, FMS
Gerrick@MomentumFitnessNYC.com
Gerrick King graduated with a B.S. in Exercise Science and Psychology from Rutgers University in May 2015 and recently graduated with his M.S. in Exercise Physiology with a specific concentration in Performance Enhancement and Injury Prevention from California University of Pennsylvania in December 2016. He received his personal training certification from the National Council on Strength and Fitness (NCSF). Gerrick has numerous other certifications including FMS, NASE Certified Speed Specialist, NASM Corrective Exercise Specialist (CES), NASM Performance Enhancement Specialist (PES), NPTI Certified Kettlebell Instructor, ASFA Senior Fitness Trainer and ASFA Stretching and Flexibility Specialist.  Gerrick has over five years of experience in the fitness industry working with various clientele such as high school athletes, NFL combine prospects, senior citizens and everyday individuals.  He is excited to be joining the team and getting to know everyone!
---
Tatiana Vertucci
Personal Trainer, Yoga Instructor
ACE-CPT, RYT 200hr, TRX, FMS
Tatiana has been athletic her whole life but decided to make a career out of teaching movement and training when she discovered yoga 13 years ago. in 2007 she obtained her  200 hr teacher training while also pursuing Kung fu training under Shi Yan Ming at the Shaolin temple of New York City. Realizing how much she loved teaching people to discover their own inner strength and calm, Tatiana decided to become a full time personal trainer, group fitness instructor, and yoga teacher in 2013, obtaining her Personal training certification under ACE. Over the years, Tatiana has come to work with many individuals starting at different levels and who require different needs and goals. She is always pulling from her varied background in movement and is a purist for form and mechanics. She often utilizes a combination of body weight training, functional movement, strength training, agility, and plyometrics in her training methodology and in her group fitness classes. You will always leave her having learned something new about your body and yourself.
Tatiana is currently completing her 300hr yoga teacher training, making her a 500 hr certified yoga teacher by November 2017.  She is also completing her Speedball Fitness certification. 
Call (917) 426-3492 to setup a Complimentary Session
or