Personal Trainers in New York City That You Can Afford
Since we only hire highly qualified trainers, there is no Tier or Level system so you will never have to worry about getting an inexperienced trainer or having your rates go up when your trainer is promoted. All of our trainers have been hand picked for their knowledge, experience, creativity and drive to deliver an effective and challenging yet fun work out that is custom tailored to your specific needs and goals.
Call

(917) 426-3492

to setup a Complimentary Session or Book Online!
Marco Guanilo – Owner/Operator
Head Personal Trainer
NASM-CES, Senior RKC, PCC, USAW, TacFit, DVRT II, CFSC
Pre/Post Natal, FMS, TriggerPoint Therapy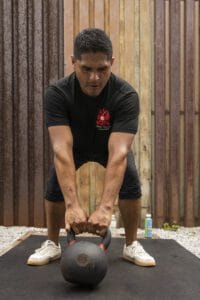 A trainer since 2001, Marco has over 20 years experience training everybody from office workers and stay at home moms to major celebrities and CEO's as a Tier 3 trainer for Equinox Fitness Clubs in NYC.  Marco uses his vast knowledge and experience of many different tools of the trade such as Kettlebells, Clubbells, TRX and Gymnastics Rings to design some of the most creative and effective training sessions you will ever experience.
Marco is a Corrective Exercise and Injury Rehabilitation specialist who uses his knowledge of the body and its movements to help post-Physical Therapy patients get back on top of their game after completing their road to recovery.  Using his extensive knowledge of bodyweight training and calisthenics under the Progressive Calisthenics Certification(PCC), Marco can design an optimal program to get you from rehab to to safe and effective resistance training.
For all you crossfitters out there, Marco is a USAW Sport Performance Coach specializing Olympic Weightlifting to help you perfect your form and prevent any injuries when trying to crush your WOD.
Looking to get into Kettlebell training or to strengthen your form and technique?  Marco is a Senior RKC Instructor and has several years under his belt both using and training with Kettlebells as well as travelling the world to certify other personal trainers on how to use these amazing fitness tools.
Marco is also Pre/Post Natal Certified and has many excellent references from several happy mothers who trained with him before, during and after their pregnancies.

Geoffrey Hemingway
Personal Trainer
NASM-CPT, RKC Team Leader, PPSC
Precision Nutrition, FMS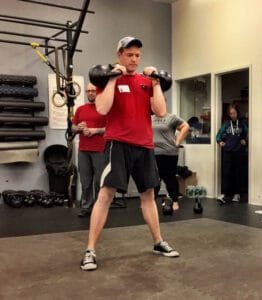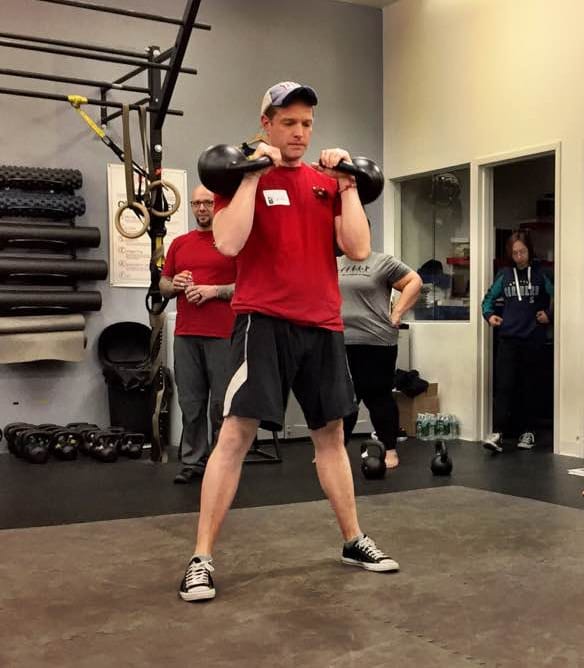 Geoff's first love was acting and musical theater and that somehow turned his attention toward health and fitness and take up training under one of the greatest in the business, Dan John. Geoff is far from your typical "meathead" gym trainer and has a unique way of motivating you through your workout.
Don't let the nice guy routine fool you, Geoff is a Russian Kettlebell Challenge (RKC) Team Leader and loves to throw it into a mix of some classic barbell work, calisthenics and core conditioning, Geoff truly puts the FUN back in FUNctional training! Geoff also has the Functional Movement Screening (FMS) and Pain Free Performance Specialist Certification (PPSC) so he is well versed in functional and corrective exercises so he can get you moving properly and pain free in order to work towards strength, mobility and overall longevity.

Hernan Quintanilla
Personal Trainer
NCSF-CPT, RKC II, PCC, USMTA, CFSC
ViPR, Animal Flow, FMS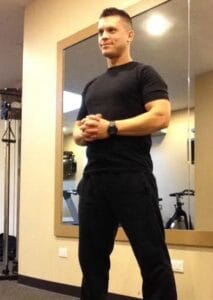 Hernan is a passionate Personal Trainer and Martial Artist with a distinctive understanding of biomechanics, body awareness and breathing technique. He started his martial arts exploration at the age of 8. Disciplines explored include Aikido, Kung-Fu, and Muay Thai. This last became a huge motivational tool on becoming a Personal Trainer and 
Muay Thai instructor
. Hernan has participated of official Muay Thai Competitions organized by the 
United States Muay Thai Association (USMTA)
. He has also worked for a well-known prestigious chain of luxurious fitness establishments, as well as on site private training. Hernan is certified by the 
National Council on Strength and Fitness (NCSF)
  and is constantly growing his knowledge with the use of different tools such as the 
ViPR.  
Hernan implements bodyweight training strategies with mobility work and conventional strength training, along with his 
Functional Movement Screening (FMS) Corrective Exercises 
to empower others to do the push themselves in a safe and controlled manner Among Hernan's specialties are: body weight and functional training, strength and conditioning, free weights, Kettlebells, Western boxing and Muay Thai kickboxing.

Kate Edwards
Personal Trainer
NASM, RKC, SFG, PPSC-KB, PCC, CFSC
Precision Nutrition, FMS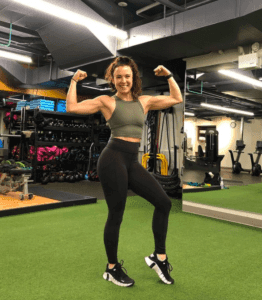 Kate is originally from Cleveland, Ohio and spent her early years as an athlete and dancer.  Kate has a passion for Athletic and Performance training and has spent the past 10 years learning and honing her knowledge of strength and conditioning
 Kate is certified through the National Academy of Sports Medicine (NASM) and has truly proven her grit by earning both the StrongFirst (SFG) and the Russian Kettlebell Challenge (RKC) certifications. Combine this all with her Progressive Calisthenics Certification (PCC),  Certified Functional Strength Coach (CSFC), and Precision Nutrition (PN)  and you have a well balanced workout that will focus on getting you strong and agile while moving and feeling better in your day to day life!

Bradford Shreve
Personal Trainer
NASM, RKC II, SFL, PCC, TRX,
500-hr Yoga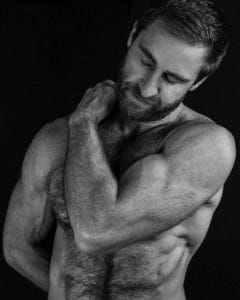 Bradford started his fitness career as an instructor for Trapeze School NY. He has spent the past ten years training clients and teaching classes at Equinox in New York City and online with dailyburn.com. Drawing from years of experience, Bradford is certified through the
National Academy of Sports Medicine (NASM)
, is a 500-hr certified Yoga Instructor, and is a Level 2 Kettlebell instructor through the
Russian Kettlebell Challenge (RKC)
and a
Progressive Calisthenics Certification (PCC)
instructor.  Top it all off with the
StrongFirst Barbell (SFL)
certification and Bradford will give you an amazing workout that will focus on getting you STRONG while increasing your mobility and flexibility for better overall health.

Jen Ares-Cruz
Personal Trainer / Pilates Instructor
NASM-CES, RKC, PCC, RRCA, TRX
ITT Pilates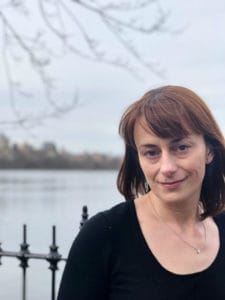 Jen is a lifelong runner and fitness addict, and has been helping clients achieve their goals since 2010.  Since leaving the corporate world nine years ago, she has earned certifications in Personal Training and Corrective Exercise from NASM, comprehensive Pilates from ITT in San Francisco, TRX Sports Medicine, is an certified in  Kettlebell training through the Russian Kettlebell Challenge (RKC) and Bodyweight training with the Progressive Calisthenics Certification (PCC) for a vigorous workout that will focus on strength, power, and proper movement. Jen is also a Road Runners Club of America (RRCA) Running coach so she can help you train for your marathon and/or identify and correct any imbalances in your form that may be causing pain or discomfort.  She loves challenging her clients to get stronger, more efficient, and reach beyond their goals – whether that's simply living NYC life better or training for a marathon.

Kevin Rooney
Personal Trainer
ISSA-CPT, RKC, PCC, DVRT, CFSC
ViPR, Precision Nutrition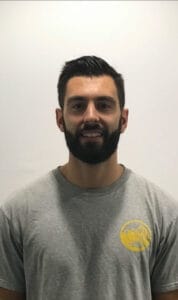 Kevin graduated from Springfield College with a Bachelors of Science in Health Sciences, a Certified Functional Strength Coach and a certified International Sports Sciences Association personal trainer who has experience with people of all fitness levels from youth kids and teens, athletes, the average office worker to the elderly in pain. He began training at a crossfit gym, where he then went on to training in a physical therapy setting, teaching him the benefits of corrective exercise. He has a strong understanding that each individual he works with has their own body and their own needs to reach their own specific goals. Kevin combines his knowledge from Strength and Conditioning certifications, his RKC kettlebell expertise and Precision Nutrition Certification to see his client from his unique lens to help them achieve their fitness goals.

Roderic Rosado
Personal Trainer / Boxing Coach
NASM, KBA, TRX, USA-Boxing, FMS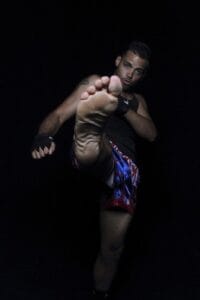 Roderic is a Personal Trainer who is equally well-versed in Muay Thai / Boxing and Strength & Conditioning. He is passionate about inspiring and motivating his clients to achieve the fitness goals they set out for themselves. He began his career as a Strength & Conditioning coach at some of New York City's most elite gyms, including Reebok Sports Club, the exclusive New York Athletic Club, and Equinox, where he was a top-tier trainer. He is certified by The National Academy of Sports Medicine (NASM), and has expertise in Kettlebells, TRX suspension training, and marathon training. Because of his childhood passion for martial arts, Rod trained extensively in the art of Thai kickboxing (Muay Thai) as well as the sweet science of Western boxing, making him a versatile striking coach. He continues to further his own development in these two styles, and stays up-to-date on all fighting techniques. Rod is passionate about inspiring and motivating his clients to achieve the fitness goals they set out for themselves – but also having fun along the way. He brings his focus on solid technique, and signature energy to every session.

Natasha Nesic
Personal Trainer
NASM-CES, HKC Kettlebell, PCC, Animal Flow
TriggerPoint Therapy, FMS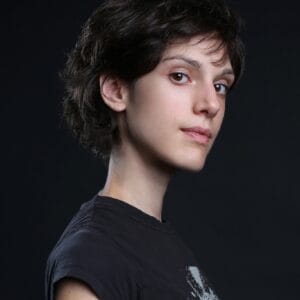 Natasha Nesic endeavors to bring people the joy of fitness through calisthenics, bodybuilding, and powerlifting as they cultivate body awareness–and more importantly, body intelligence!–with her background in dance and martial arts. 
Along with advanced degrees in both the mind and the body — B.A. in Cultural Anthropology from Mount Holyoke College and MFA in Nonfiction Writing from Sarah Lawrence College– her credentials include: NASM Certified Personal Trainer, NASM Certified Nutrition Coach, NASM Corrective Exercise Specialist, NASM Women's Fitness Specialist, NASM Mixed Martial Arts Conditioning Specialist, Trigger Point Performance Therapy Certified, and Certified Level 1 Animal Flow Instructor.

Marcus Tavares
Personal Trainer
NSCA, USAW, Gym Jones
Precision Nutrition, TriggerPoint Therapy, FMS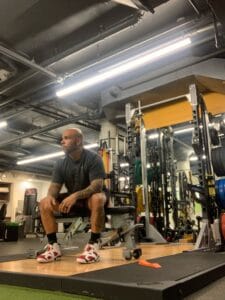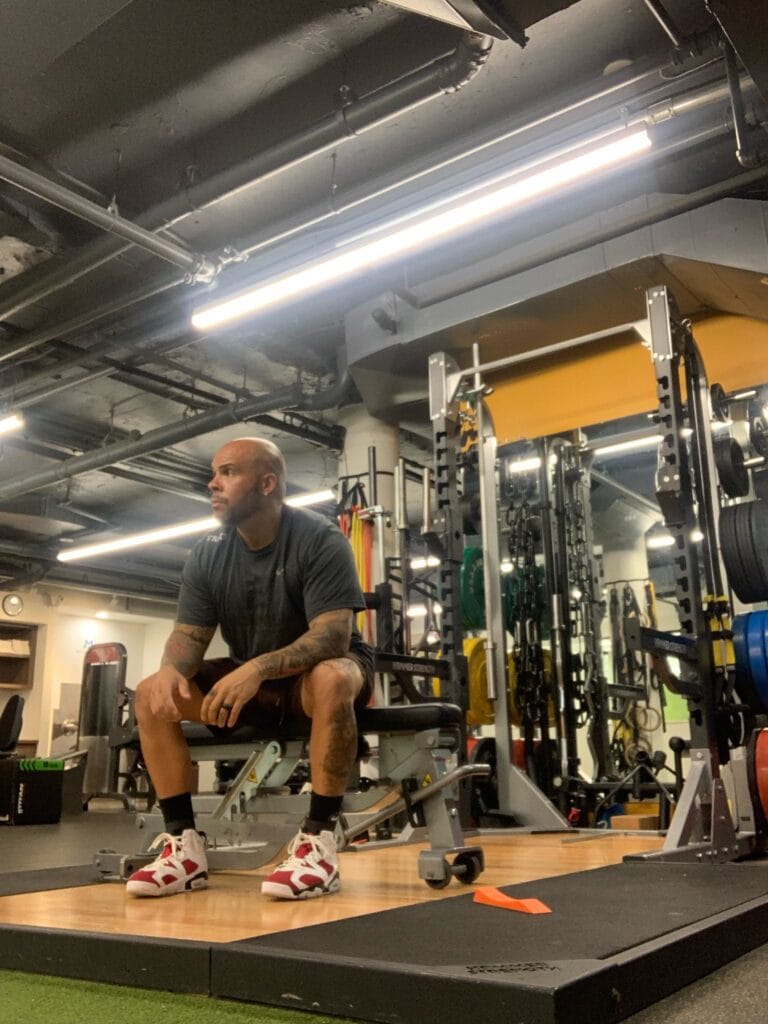 A trainer for over a decade, Marcus takes an old school approach to strength and conditioning.  His methods are tried and true as he draws from his National Council on Strength & Fitness (NCSF)CPT and USAW Olympic Weightlifting certifications along with his experience at Gym Jones to get you stronger and leaner while pushing you to your potential.
Got aches and pains from previous training injuries?  Marcus is FMS Corrective Exercise as well as Trigger Point Therapy certified so he can help you regain your range of motion and mobility in order to achieve and surpass any of your goals in a strong yet controlled manner.

Julia Chan
Personal Trainer / Yoga Instructor
NASM-CES, CFSC, TRX
Precision Nutrition, 500-hour Yoga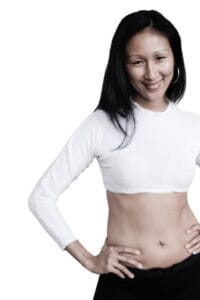 Julia works with a wide variety of clients, catering to their personal goals and lifestyles with her unique approach. With over fifteen years of experience as a Certified Personal Trainer through the National Academy of Sports Medicine, a Registered Yoga Teacher recognized through Yoga Alliance, Precision Nutrition L1 Nutrition Coaching , ACE Health and Wellness Coaching along w/ numerous continuous education and certifications, Julia embodies all of her education to offer an approach that embraces every aspect of her clients' lives as a whole.

Isabella Stansbury
Personal Trainer/Pilates Instructor
NASM-CES, HKC Kettlebell, CFSC, Core Pilates, 
ProNatal Fitness, FMS
Isabella is passionate about making lasting connections through fitness, and is a firm believer in deep trust and respect as paramount qualities in any client-trainer relationship. She got into the industry with the goal of demystifying fitness and making a healthy lifestyle available to people from all backgrounds!
Isabella is certified as a Corrective Exercise Specialist through NASM, is a Certified Functional Strength Coach (CFSC), and is Pilates Mat certified through Core Pilates NYC as well as Pre/Post Natal certified through Pronatal Fitness, with ample experience working with pregnant women and new mamas. Additionally, she works as a one-on-one stretch therapist. 
Isabella is passionate about helping all people feel confident, happy, and strong in the bodies they were given. She's a big fan of a corny joke to distract from the butt-kicking she delivers. 

Bao Tran
Personal Trainer 
NASM-CPT, ACE, KBA, TacFit, CST, FMS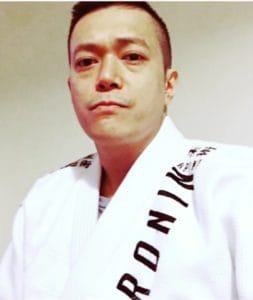 Bao Tran is an advocate for those who believe they can overcome their fragility through physical training. This ideal was instilled in him from his years of martial arts training as a child. Bao Tran has studied with many martial arts masters and they have all given him a philosophy (blueprint) for strength, self-mastery, and life. Bao's philosophy is simple – assume you are weaker, slower, and less athletic than your opponent. Instead of fighting strength with strength develop your technique (technology) and cunningness (strategy) to overcome your adversity. This was how the biblical David was able to overcome Goliath. Bao Tran has impeded this philosophy since 1998 as a personal trainer. Over the past decades he has studied with talented strength and conditioning coaches and trained countless of clients to overcome their Goliath. He hopes to share the same philosophy and training to Momentum Fitness. Currently Bao Tran is a passionate student of Brazilian JiuJitsu at the Renzo Gracie Academy. He enjoys reading and studying philosophy, history, politics, and psychology.

Duana Soeda
Personal Trainer
NASM-CES, KBA, AFAA,
Pre/Post Natal, FMS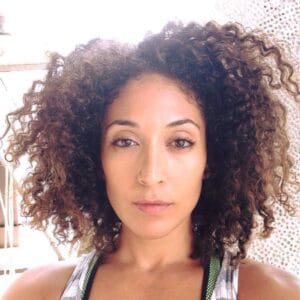 Duana Soeda Stinson aka "Du" has a lifetime of wellness experience. The first time Duana saw her mother squatting 400 lbs with free weights, she was 8 years old.  Her mother was a powerlifter, bringing Duana to the gym while she would get in her routine. At 13, Duana was diagnosed with scoliosis, and her mother prescribed strength training as a remedy. She began to join her mom at the gym, learning proper form and technique. However, having also been introduced to Yoga, she believed increasing flexibility would help tremendously and began to practice the importance of stretching and mindfulness that comes from having a Yoga practice. This combination drives the foundation of her practice and teachings today.
Duana is a NASM Certified Personal Trainer, Corrective Exercise Specialist, Fitness Nutrition Specialist,  also certified in Pre/Postnatal and Pilates Mat. Since 2012, Duana has trained mothers, cancer fighters & survivors, triathletes, soldiers, clients with disabilities, people recovering from injuries, executive producers, artists, those with weight loss goals, gain goals, and people who just want to move and feel good in their skin.  Depending on your goals, her private sessions include an infusion of functional fitness, Pilates, Yoga, TRX, HIIT, strength, balance, and corrective exercise to ensure each body is Strong, Balanced, and Powerful. She also teaches classes included, but not limited to- Spin, Full body conditioning, Yogalates, and circuit classes.

Cara Chow
Personal Trainer 
NASM-CPT, RKC Kettlebell, PCC CFSC, FMS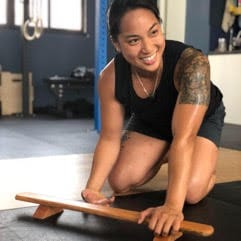 From workout enthusiast turned instructor, Cara always had a passion for staying active, whether it was through sport or weight lifting. Starting as a cycling instructor in Shanghai, China and expanding into TRX and bootcamp classes, she hopes to grow and share her passion for health and fitness with other like minded travelers on their fitness journey. ACE-PT, Stages Indoor Cycling certified, experience with kettlebells, TRX, battle ropes, sandbags, plyo boxes, etc.

Hannah Gundermann
Personal Trainer 
NASM-CPT, HKC Kettlebell, FMS

Hannah is a professional dancer turned trainer! She grew up playing sports and studying dance and quickly developed a love for movement as well as the way strength training plays into keeping and maintaining proper mobility. From there, she earned her Bachelor's of Performing Arts from Oklahoma City University where she learned more about maximizing human performance and started honing her skills to become a top-level coach.
She's an NASM Certified Personal Trainer (NASM-CPT) and Hardstyle Kettlebell (HKC) certified, along with FMS  Her passion for functional fitness helps her deliver a well thought out program to build strength and regain/keep that mobility that allows you to live a better life today and in the future! Hannah is an energized group fitness instructor and has regular classes on our group fitness schedule.